Gregory A. Mase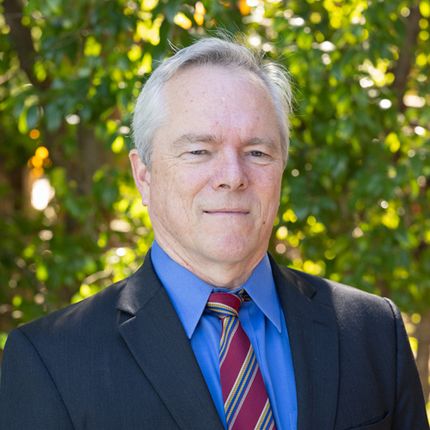 Gregory A. Mase
Senior Counsel
Gregory A. Mase is Senior Counsel at Tyson & Mendes' Fresno office and a member of the firm's Law & Motion Team. Mr. Mase brings 29 years of experience to the firm.
Mr. Mase has focused primarily on preparing, opposing, and arguing dispositive motions in high-stakes cases, while maintaining a winning record. He has also briefed and argued numerous appeals in the California Courts of Appeal and the United States Court of Appeals for the Ninth Circuit. Mr. Mase has prevailed on numerous dispositive motions and appeals, the following of which are just a few examples.  In Wells v. 99 Cents Only Stores (2022) Cal. App. Unpub. LEXIS 338, Mr. Mase briefed and argued an appeal before the First Appellate District, convincing it that the trial court had correctly sustained the defendant's demurrer, where the plaintiff had failed to comply with a local rule. In Glassner v. Smith (2015) WL 2127065 (unpublished), Mr. Mase represented five HOA members who had been sued for defamation. On appeal, the court reversed the trial court's order denying an anti-SLAPP motion filed by four of Mr. Mase's clients but affirmed the order granting the anti-SLAPP motion filed by the fifth. Thus, all five clients prevailed on appeal and were awarded their attorney fees; on remand, the court awarded defendants over $248,000 in fees. In Sudol v. Sage-DeLuca Associates (2012) C071003, Mr. Mase filed a petition for writ of mandate arising from the trial court's denial of the defendant's summary judgment motion.  In a highly unusual move, the court issued a notice indicating its intent to issue a peremptory writ of mandate, resulting in the resolution of the case without payment. In Newby v. Dep't of Gen. Servs. (2007) App. Unpub. LEXIS 6310, Mr. Mase prepared and argued a successful summary judgment motion in a catastrophic personal injury case where the exposure exceeded $20,000,000. Mr. Mase also handled the plaintiff's ensuing appeal in which the Third Appellate District affirmed summary judgment and awarded defendants their costs. In Tei Yan Sun v. Taipei Econ. & Cultural Representative Office (9th Cir. 2002) 34 Fed. Appx. 529, Mr. Mase briefed and argued an appeal on behalf of Taiwan, in which the Ninth Circuit affirmed the district court's finding that it did not have jurisdiction over plaintiff's wrongful death action under the Foreign Sovereign Immunities Act.
Mr. Mase obtained his J.D. from the University of California, Hastings College of the Law. During law school, he served as a Note Editor for the Hastings International and Comparative Law Review. Mr. Mase obtained his B.A. from the University of California, Berkeley in 1986. Mr. Mase is licensed to practice before all the courts in California, as well as the United States Court of Appeals for the Ninth Circuit and the Supreme Court of the United States.
In his free time, Mr. Mase enjoys playing chess, exercising, and spending time with his dog.