James Sell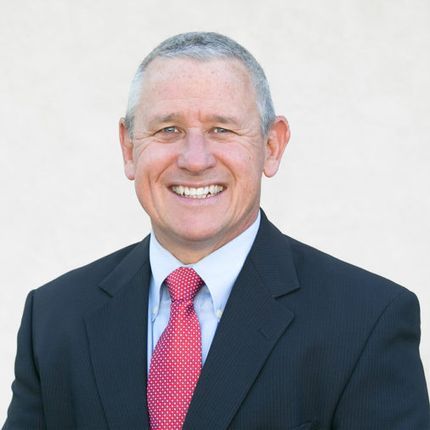 Jim Sell is the Managing Partner of Tyson & Mendes' Northern California office and leads a multi-attorney litigation team. Mr. Sell has practiced law in the Bay Area since his admission to the California Bar in 1988. He is a trial attorney with a long history of success in all types of jury trials. Mr. Sell has extensive experience in construction, professional liability, public works, premises liability, products liability, catastrophic injury, personal injury, and wrongful death. He also serves as "general counsel" to a number of Bay Area contractors, subcontractors, and suppliers in hundreds of construction matters and disputes.
Before joining Tyson & Mendes in 2016, Mr. Sell tried a case with Partners Bob Tyson and Mina Miserlis where the client rear-ended the plaintiff at a relatively low speed. Liability was admitted. Plaintiff claimed the impact rendered him brain damaged which prevented him from completing a smartphone app for Texas televangelist Joel Osteen. In closing argument, plaintiff's counsel asked the jury for $34,000,000. After six weeks, the jury awarded $26,775.
A year later, Mr. Sell teamed up with Bob Tyson to defeat one of the most well-known plaintiff's attorneys in California. Plaintiff's counsel sought $6,000,000 in this admitted liability, three-week jury trial in Napa, California. This included almost $2,000,000 in past and future medical expenses for back and neck surgeries the plaintiff underwent and allegedly would need in the future. The lowest settlement demand just before trial was $4,000,000. The jury returned a verdict of only $389,000, and found plaintiff 40% at fault. Most recently, Mr. Sell secured a full defense verdict in an airport shuttle case in which the injured plaintiff sought $22 million in damages following a five-week trial.
Additionally, he successfully represented a rock crushing contractor who sought its mobilization and demobilization costs as well as its extended overhead costs after the general contractor terminated the contract. The general contractor filed a counter-claim contending the contractor delayed the project. After a five-day arbitration, the contractor prevailed on the counter-claim and was awarded all of its contract damages, pre-judgment interest, attorneys' fees, and costs.
Mr. Sell earned his B.A. in history from St. Mary's College of California in 1985 and his J.D. from Golden Gate University in 1988 where he served on the trial advocacy team. He is a member of the California State Bar; 9th Circuit, Court of Appeals; U.S. District Courts – Northern, Southern, Central and Eastern Districts.
Mr. Sell serves as a Judge Pro Tem and Discovery Facilitator in the Marin County Superior Court and as an Arbitrator for California Office of Administrative Hearings, Public Works Disputes. He is Board of Director for the Marin County Bar Association and on the St. Mary's College Rugby Alumni Board.
On the weekends, Mr. Sell attends his kids' various sporting activities. On weekend evenings, he is found behind his Weber barbeque. When Mr. Sell is not advocating for his clients, he advocates for blood cancer treatments and cures riding his bike to raise funds through Team in Training. Mr. Sell has completed five 100-mile rides and one 200-mile ride while raising over $35,000 in the fight against blood cancers.