Michael D. Drews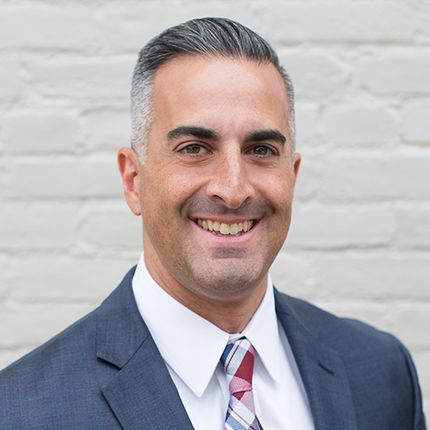 Michael Drews is the Northwest and Central Regional Managing Partner for Tyson & Mendes. He has a wealth of experience and enjoys the challenge of handling cases that draw from diverse practice areas, including professional liability (medical and legal malpractice), premises liability, products liability, wrongful death, hospitality law, interstate trucking and transportation law, commercial law, construction defects, employment law, and bad-faith litigation.
Mr. Drews has successfully represented not only individuals and small business owners, but also hospitals, physicians, attorneys, directors and officers, large corporate entities, insurance companies, airlines, general contractors, construction managers, and interstate trucking and transportation companies.  He has represented some of the most prominent hospitals, integrated healthcare networks, and medical insurers in the New York City area in a wide array of medical malpractice, general liability, and Public Health Law cases. Mr. Drews has also worked on trucking cases in Colorado, New York, Iowa, Illinois, Arkansas, and Wyoming in catastrophic personal injury and wrongful death matters.  He has experience representing large national carriers, as well as small local/intrastate trucking companies and couriers.  Mr. Drews takes pride in his ability to counsel his clients and explain complex legal issues in an easy-to-understand manner. While Mr. Drews is particularly adept in the courtroom and enjoys trial work, he is equally skilled in evaluating his cases, developing a theory for a case, and working toward favorable dispositions for his clients short of trial.
Mr. Drews is admitted to practice law in Colorado, New York, Connecticut, the United States District Court for the District of Colorado, the United States District Court for the Southern District of New York, and the United States District Court for the Eastern District of New York. Mr. Drews obtained his J.D. from the Hofstra University School of Law in 2002.  During law school, Mr. Drews served on the Family Court Review as a Staff Editor and Notes and Comments Editor.  His Student Note was selected for publication in the July 2002 edition and was also one of six articles published in a special edition compiled for the 2004 Association of Family and Conciliation Courts Family Law Education Forum in San Antonio, Texas.  In addition, Mr. Drews was the recipient of the New York State Bar Association's 2002 Law Student Ethics Award, a member of the Long Island Moot Court Competition Team, and a Law Student Advocate in the Criminal Justice Clinic. Mr. Drews obtained his B.S. in Business from Fairfield University in 1999.  During college, Mr. Drews was a Justice on the Fairfield University Student Court, hearing honor code and other student misconduct violations, and was a player on the Men's Varsity Lacrosse team (NCAA Division I).
During his free time, Mr. Drews enjoys every moment with his two amazing boys and rooting on his beloved New York Mets, Buffalo Bills, and Buffalo Sabres. He can also be found playing lacrosse all year long in various leagues and tournaments.