Danielle DeGeorgio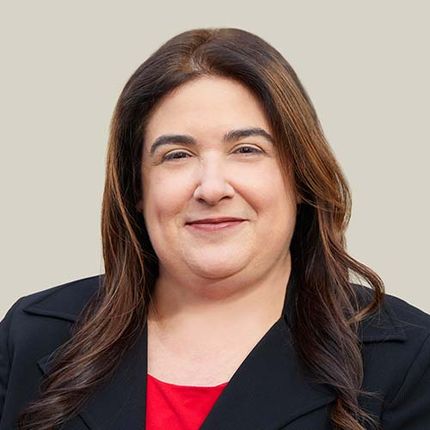 Danielle DeGeorgio
Partner
Danielle DeGeorgio is Partner at Tyson & Mendes' New York and New Jersey offices.  Her practice focuses on catastrophic personal injury and wrongful death defense.  She specializes in insurance coverage analysis and disputes, as well as defense of professional malpractice claims against general managing agents and retail brokers.
Ms. DeGeorgio is a seasoned litigator representing commercial entities and individuals.  She has extensive courtroom experience including acting as second chair at several New Jersey trials.  She has meticulously prepared fact and expert witnesses for trial, which directly led to a defense verdict in a large premise liability case and an early favorable settlement for her client in a wrongful death matter.  Seen as a trusted advisor and key member of her clients' teams, she excels in preparing and arguing motions for her clients to gain favorable positions for trial.  Ms. DeGeorgio has mock jury experience and has argued cases in the New Jersey Appellate Division, resulting in several published and unpublished opinions.  Appearing regularly in New Jersey state and federal courts, she is admitted to the Bar in New Jersey, New York, and the United States District Court of New Jersey. She was also elected by her peers as a New Jersey "Rising Star" two years in a row.
Ms. DeGeorgio received her J.D. from Seton Hall University School of Law.  She received her B.A. from The College of New Jersey.
In her free time, Ms. DeGeorgio enjoys spending time with her husband, daughter, and her French Bulldog, Louie.  She enjoys getting lost in a good museum, traveling with her extended family, and everything Outlander.  She serves as an alumni liaison for The College of New Jersey and their Delta Phi Epsilon chapter and is a leader for a local Girl Scout troop.