Cayce E. Lynch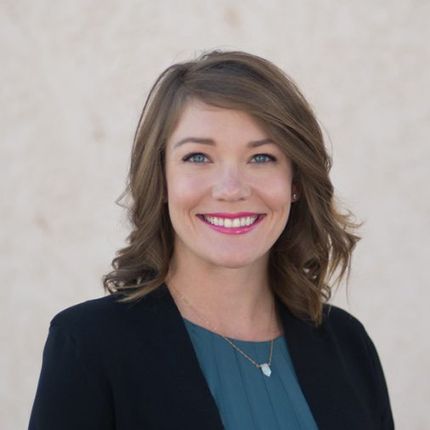 Cayce E. Lynch is the firm's Administrative Partner based in Tyson & Mendes' San Diego office. In this capacity, she wears multiple hats – directing Tyson & Mendes' administrative, marketing, and business development activities, and has taken the firm through a period of unprecedented growth.
By developing a series of marketing initiatives, Ms. Lynch has helped the firm more than double its size and raise its profile. She founded the firm's Women's Initiative, providing mentoring and support for the firm's female attorneys and clients.  In addition, she oversees its Young Professionals Group, promoting growth and facilitating business development for young attorneys and insurance professionals. Ms. Lynch trains all firm attorneys through T&M University and oversees T&M Giving, a firm-wide community relations program.
A tenacious and established defense attorney, Ms. Lynch collaborates with defense litigation teams across every Tyson & Mendes office to achieve exceptional, efficient results in cases involving complex issues, catastrophic injury, or potential high exposure. Ms. Lynch has successfully resolved a variety of cases involving complex business, personal injury, and insurance coverage disputes. She has coordinated numerous full trial preparations in high exposure cases, including defense theme development, expert witness retention and opinion formulation, witness examinations, pre-trial motions, and trial presentations.
Ms. Lynch also regularly presents CE and MCLE updates on California law, including the landmark Howell v. Hamilton Meats decision and its progeny, to insurance professionals across the U.S. She currently serves on the national CLM Alternative Dispute Resolution Committee. In 2017, Ms. Lynch won San Diego Business Journal's "Business Women of the Year" Award for her work on behalf of the firm. San Diego Metro and San Diego Business Journal selected her as a "Top 40 Under 40" in 2018 and 2019, respectively. Ms. Lynch was listed among San Diego Business Journal's "Women of Influence in Law" in 2021.
Ms. Lynch earned her J.D., cum laude, in 2011 from the William S. Richardson School of Law, University of Hawaii at Manoa, where she served as the Outside Articles Editor for the University of Hawaii Law Review. After graduation, she clerked at the Hawaii Supreme Court for Associate Justice James Duffy. Ms. Lynch is licensed to practice law in California and Colorado.
In her free time, Ms. Lynch enjoys being active outdoors, visiting her family in Colorado, and learning to knit. She is perpetually in search of the best burrito in Southern California.