Careers
Nobody wins more cases and advances more partners than Tyson & Mendes
What Makes Tyson & Mendes Different?
Career Development Opportunities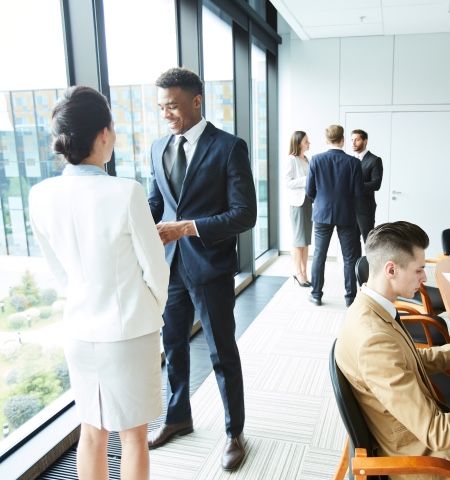 Your career as an attorney at Tyson & Mendes starts with a robust onboarding program, professional development programs, and exciting opportunities to roll up your sleeves and jump right into impactful, meaningful work.
Whether you are leveling up your case handling and trial strategy abilities in our comprehensive TMU (Tyson & Mendes University) program or interfacing with firm leadership in our numerous growth and learning functions, you will have countless opportunities to learn what makes us the winningest law firm in the country.
With our continuously growing caseload and training opportunities, no firm provides a faster path to partnership than Tyson & Mendes, without compromising comprehensive training and preparation. That means you can accelerate your law career and achieve success sooner than you might think.
But we do not stop there. Because we place a special emphasis on the long term growth and stability of our team and our firm, we offer industry-leading work-life integration.
Our goal is to fully support each attorney in succeeding at their jobs and help them live fulfilling lives.
Manageable billable hours and fantastic work-life integration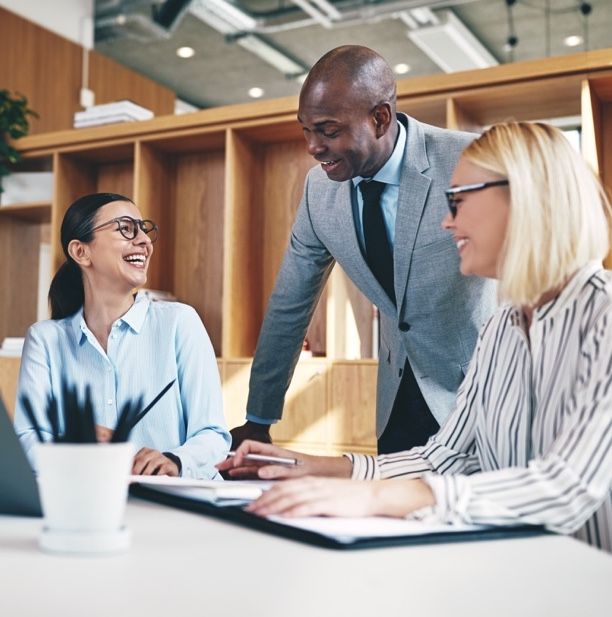 Life in the legal world is highly energized, competitive, and fast-paced.  At other firms, this can lead to burnout and unmanageable stress, making long-term success an often insurmountable challenge.
With a flexible vacation policy, paid family leave, and other great programs, we ensure our team members have the flexibility to be powerhouses in the courtroom and office while also leading fulfilled lives outside the workplace.
We do not want you to thrive just here – we want you to have the freedom to succeed in every aspect of your life!
Changing how we talk about "inclusivity" in the legal world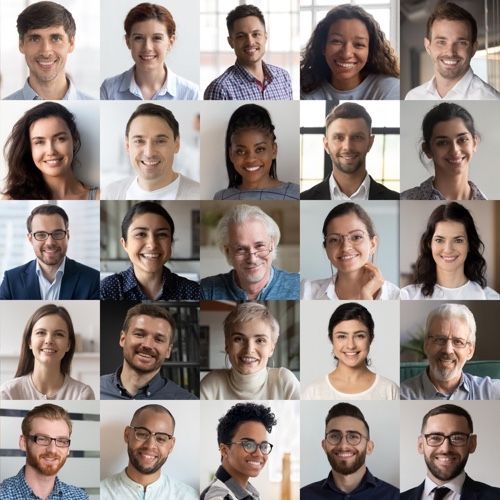 Creating an inclusive and diverse workplace is our mission, and our diversity makes us strong.
Practicing law is, ultimately, about protecting people. As our clients' challenges evolve, our firm's diversity drives creative solutions to deliver the best possible results. We rely on our team's unique perspectives and backgrounds to strengthen our culture and deliver victories in and out of the courtroom.  Our focus on recruiting, developing, and retaining employees from all backgrounds is not just a hiring policy – it is who we are.
We take pride in being recognized as one of the best law firms for female attorneys in the United States. Our partnership process continues to make the recruitment and retainment of female lawyers a priority.  Through these efforts, 42% of our 162-plus attorneys nationwide are female – we kick the national average of 36% to the curb.  Further, we have achieved parity in our equity partnership and were named No. 1 "Ceiling Smasher" in Law360's 2020 Glass Ceiling Report as over 50% of Tyson & Mendes' equity partners are women.
Our Women's Initiative, Young Professionals Group, and Diversity and Inclusion Committee support a culture of inclusivity that celebrates the individual within each team.
While the legal industry as a whole has struggled to diversify its ranks, our success in recruiting and retaining attorneys from diverse backgrounds has garnered national recognition.  In 2019, the firm was named to both Law360's "Best Law Firms for Minority Attorneys" and "Best Firms for Female Attorneys" lists.
Rich benefits that go beyond "what's expected"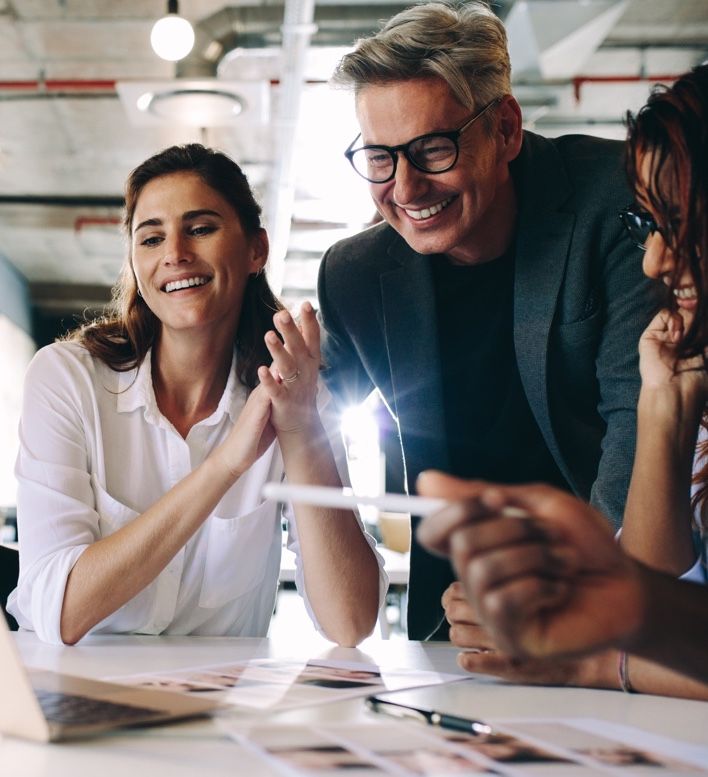 Our commitment to the health of our team is reflected in our generous and competitive benefits package. Our goal is that each and every team member lives financially, personally, and physically healthy fulfilling lives.
We are proud to be one of the first law firms to offer a student loan repayment assistance program for our attorneys, contributing thousands to participating attorneys' principal balances and cutting years off their loan repayment periods. Alternatively, we offer a firm-contributed 529 college savings plan for our attorneys who are putting aside money towards higher education for loved ones.
In addition, we offer a guaranteed (yes, guaranteed), merit-based bonus structure for attorneys and paralegals (even entry-level positions), highly attractive healthcare plans (including ones at no cost to the employee), 401k matching, paid family leave, and a flexible vacation policy for attorneys.
Freedom to succeed, grow, and thrive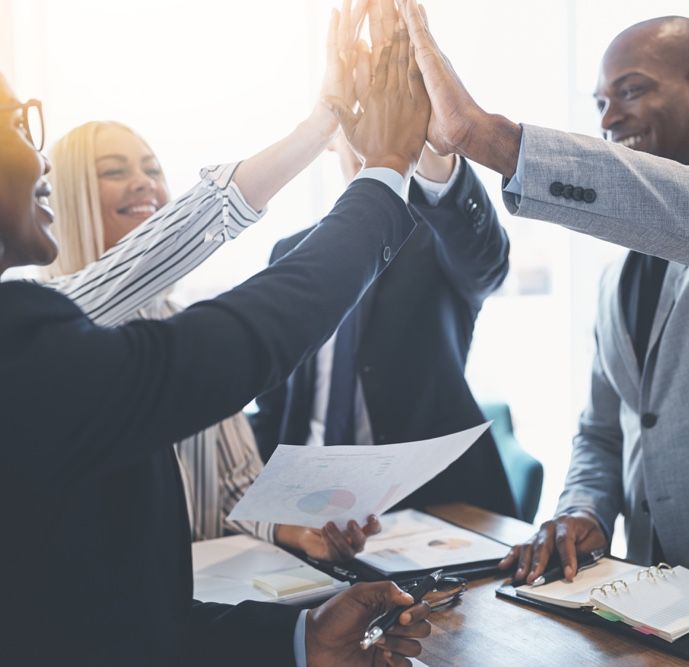 The daily life at Tyson and Mendes is never mundane. Whether you are improving your legal skills through our numerous learning initiatives, or making your impact in the courtroom, there is always something new and exciting just around the corner.
Additionally, we provide the professional development resources and tools you need to build your own brand and become a sought-after expert in your field. The more you grow, and the more you share your growth with our team, the stronger we become as a firm.
Check out my content and social media feed from ShareSpring
Want more information?
Please fill out this form if you would like us to reach out to you.
Frequently Asked Questions
This is one of the questions we get asked most often during the interview process, and it is one we are always happy to answer. We pride ourselves on providing the best possible legal defense for our clients – and that starts with investing in the personal and professional development of each and every one of our team members.
We developed TMU (Tyson & Mendes University), which teaches the proven methods we developed on case handling, trial strategy, and client service. Based on Robert Tyson's No. 1 Amazon Best-Seller book, Nuclear Verdicts: Defending Justice For All, these TMU trainings teach trial techniques and proven strategies to even the playing field for defendants seeking a fair trial.
This dedication to our team's training and development gives us the tools we need to provide unparalleled legal defense, protect our clients from more than $606 million in unfounded damages in 2020 alone, and win landmark cases such as Howell v. Hamilton Meats. 
Our commitment to excellence in the courtroom is built on the foundation of a well trained, well informed, and collaborative team. That means we share our wins and lessons learned and collaborate more than your average law firm. When we work together as a team, our arguments are stronger, we are better prepared, and we are well-poised to achieve outstanding results. 
Whether you are meeting directly with Bob Tyson or Pat Mendes during our collaborative training sessions, participating in team trial strategy meetings, or attending the weekly virtual attorney-wide "Bagels with Bob," there is always an opportunity to roll up your sleeves and learn something new. 
We have found this transparency and constant collaboration sets our firm apart in the industry, and you will not get a better look into the inner workings of a firm anywhere else.
We are not just growing our team of high-powered legal professionals – we are building a workplace that feels like a family.
While most of your days will be filled with compelling casework and exciting opportunities for growth, there are plenty of chances to get to know your team members better.
Here is a peek at some of the great team bonding and office perks that make us unique:
Industry-leading work-life integration
Regular outings events such as bowling, flag football, and kickball.
In-office celebrations and cocktail hours for birthdays, anniversaries, and trial wins (we celebrate
any chance we get!)
When we are not defending our clients and investing in our team, we are working to positively impact our communities. In 2020 we gave almost $60,000 to 11 different charities.
Charitable initiatives include:
Partnering with the Boys & Girls Club in eight cities to provide after-school tutoring to local students.
Supporting the Ronald McDonald House to serve meals to families of children with serious illnesses.
Volunteering directly with children in our local communities, helping with homework, reading, playing games, and mentoring young minds.
Significant donations to No Kid Hungry, an organization committed to ending childhood hunger, and FirstStar, an organization improving the lives of foster youth by giving them the skills needed to transition to higher education and adulthood. These donations were matched by founding Partners Robert Tyson and Patrick Mendes.
Significant donations to My Stuff Bags Foundation, an organization which provides bags of essential items to children in foster or crisis situations.
Firm employees get to vote on the charity which receives the donations each year.
Okay, now for the legal copy.
(we are a law firm, after all.)
It is Tyson & Mendes' policy to ensure equal employment opportunity without discrimination or harassment on the basis of race, religion, color, sex (including pregnancy, gender identity, and sexual orientation), parental status, national origin, age, disability, family medical history or genetic information, political affiliation, military service, or other non-merit-based factors. By the way, if you read all of this, congratulations – we can already tell your attention to detail is exceptional.