Randy Faust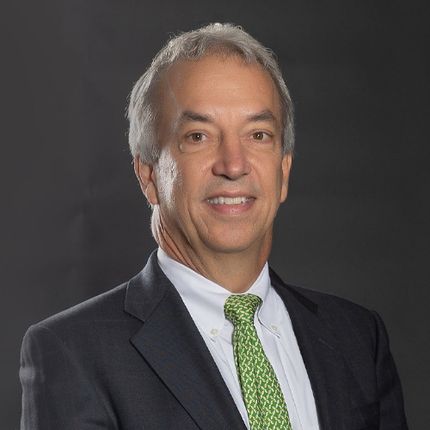 Randy Faust is the Tri-State Regional Managing Partner for Tyson & Mendes' New York, New Jersey, and Connecticut offices. He brings more than 25 years of experience to representing clients in all facets of insurance defense litigation.
He is well recognized for his success in the courtroom, successfully trying over 100 matters that resulted in a verdict, many of which involved wrongful death, traumatic brain injuries, catastrophic injuries, and other high exposure matters. He is regularly retained to "parachute" into complex cases immediately before trial to take over the defense and try the case to verdict across the United States – a skill which has made him one of the most successful defense attorneys in the nation. He has litigated matters in California, Hawaii, Colorado, Vermont, Florida, Pennsylvania, Connecticut, West Virginia, Washington, New Jersey, and New York.
Mr. Faust has served as national coordinating defense counsel on high profile cases involving Hilton Hotels, Broadway Shows including Spider-Man: Turn off the Dark, MetLife Stadium, and the Elks Lodge, to name a few. He successfully defended the interests of the motorists' rest plaza operators in Connecticut during a three-month trial in Waterbury, CT that involved a drunk driving incident that resulted in a fatality and left three individuals with life-threatening injuries. Additionally, Mr. Faust regularly represents major product manufacturers in product liability matters including Procter & Gamble, Capital Brands, and Sears, Roebuck and Co. as well as representing national, regional, and local owners and construction firms involving public and private sector projects.
Mr. Faust is a fellow of the Litigation Counsel of America, a distinction offered to less than one percent of American Lawyers, for superior representation, effectiveness and accomplishments in litigation at both the trial and appellate levels.
Before joining Tyson & Mendes, Mr. Faust was a Founding Partner of a New York law firm, focusing on insurance and civil defense. He also served as an Assistant District Attorney at the New York County District Attorney's Office for Robert Morganthau. Initially assigned to the Special Prosecutions Bureau, Mr. Faust was responsible for the investigation and prosecution of the largest property damage insurance fraud case ever brought in the United States, which resulted in the arrests and prosecution of over 100 professionals.
Later, he was promoted to the prestigious Career Criminal Division, where he was responsible for the prosecution of some of the most violent criminals in the city. Prior to law, Mr. Faust worked for Newsweek, Inc., where he held the position of Operations Manager for the magazine's Latin America Edition. Responsible for the distribution of the magazine to forty-four countries, Mr. Faust oversaw the printing, logistics and marketing of the magazine throughout the territory.
He is admitted to practice law in New Jersey, New York, and the United States District Court in the Eastern, Western and Southern District Courts of New York.
He earned his J.D. from St. John's University School of Law.  He earned his B.S., cum laude, from New York University, where he studied International Business and Management. He was awarded the Founders Day Award for exceptional academic success while at New York University.
In his free time, Randy enjoys hiking, traveling, scuba diving, magic, and spending time with his family and friends. He is an avid runner and ran the New York City marathon several times.