Grace Shuman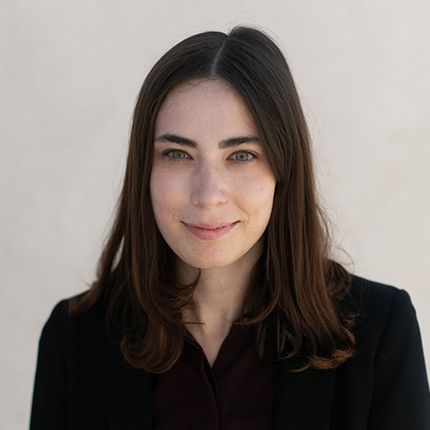 Grace Shuman
Special Counsel
Grace Shuman is Counsel for Client Relations and Legal Education at Tyson & Mendes' San Diego Office. Ms. Shuman's focus is on developing legal content for the firm's marketing, education, and training programs.
Ms. Shuman was an extern for the Honorable Commissioner Kanazawa at the Division I Court of Appeals in Seattle, where she wrote advisory memoranda and a draft opinion for the Commissioner. She gained invaluable experience working at a domestic violence nonprofit organization, where she conducted legal research, worked with outside organizations to coordinate trainings, and wrote and updated marketing content and other website information. She also gained professional experience working as a teaching assistant with law school students. Ms. Shuman participates in National Novel Writing Month every November.
Ms. Shuman received her J.D., cum laude, from the Seattle University School of Law in 2020. While in law school, she received the CALI Award for Excellent Achievement in the Study of Law & Violent Extremist Groups. Before law school, Ms. Shuman received her B.A. in English and Creative Writing, magna cum laude, from the George Washington University in 2017. She is an active member of the State Bar of California.
In her free time, Ms. Shuman enjoys reading, traveling, and spending time with her friends and family.