Dane Joseph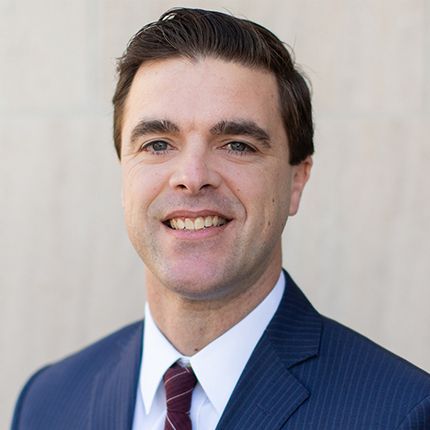 Dane Joseph
Senior Counsel
Dane Joseph is Senior Counsel in Tyson & Mendes' San Diego office.  His practice focuses on general liability matters, including automobile liability and personal injury matters.  Mr. Joseph's legal experience also includes complex civil litigation, including residential construction.  He has extensive experience representing Fortune 500 companies, including real estate developers, general contractors, and property owners.
Mr. Joseph was counsel of record and the primary author of the writ petition in the California Court of Appeal in KB Home Greater Los Angeles, Inc. v. Superior Court (2014) 223 Cal.App.4th 1471, which established a builder is entitled to summary judgment under California's Right to Repair Act.  The published opinion eliminated all liability against the developer, and KB Home Greater Los Angeles has been subsequently cited with approval by the California Supreme Court in McMillin Albany LLC v. Superior Court (2018) 4 Cal.5th 241.  Mr. Joseph has drafted numerous dispositive motions which have completely eliminated liability – including eliminating half of the plaintiffs in a multi-million-dollar class action lawsuit, or significantly diminished the value of potential multi-million dollar lawsuits.  Mr. Joseph helped draft a motion for summary adjudication that eliminated approximately $90 million dollars in a complex civil case valued in excess of $100 million dollars.  He has also filed motions for summary adjudication which affirmatively established liability of opposing parties in complex civil litigation cases, entitling his clients to recover on indemnity claims, including an award of damages.  Mr. Joseph has achieved great success in drafting writ petitions and the appellate process throughout the state of California.
Mr. Joseph obtained his J.D. from UCLA Law School.  He also obtained his B.A., summa cum laude, from UCLA in Political Science, where he participated in the UCLA Political Science Honors Program and earned Highest Departmental Honors as the author of a published honors theses.  Mr. Joseph is a member of the academic honor society, Pi Sigma Alpha.  Mr. Joseph is licensed to practice law in all California state courts and in the United States District Courts for the Central and Southern Districts of California.
In his free time, Mr. Joseph enjoys scuba diving, kayaking, and traveling.