Ashley Paige Fetyko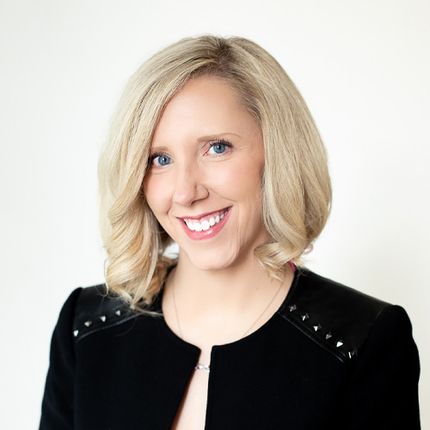 Ashley Paige Fetyko
Senior Counsel
Ashley Paige Fetyko is Senior Counsel & Director of Client Relations and Education. Ms. Fetyko is based in the San Diego office but serves all offices across the firm. Her practice focuses on client relations, education and advancement of Tyson & Mendes attorneys, and trial. Ms. Fetyko directs the firm's efforts in these areas by delivering ongoing training within the firm and beyond and serving as trial counsel. She also serves as faculty for the Nuclear Verdicts® Defense Institute.
Prior to joining Tyson & Mendes, Ms. Fetyko was a prosecutor, serving as both a deputy district attorney and as Chief Trial Deputy District Attorney. She has extensive trial experience after serving as first chair in over 80 jury trials. As a prosecutor, she handled all manner of criminal offenses, including high-profile murder, sexual assault, and crimes against children cases, and trained law enforcement, including agents with the FBI. Ms. Fetyko was the recipient of the 2018 Champion of Children Award in recognition of her work securing convictions against perpetrators of the most serious offenses against children. Before becoming a prosecutor, Ms. Fetyko was a litigator for a national employment defense firm, representing employers at all stages of litigation, including in mediation, and securing settlements before agencies such as the EEOC and CRD.
Ms. Fetyko received her J.D. from Southwestern Law School, where she was a member of the Trial Advocacy Honors Program, competing in and winning national mock trial competitions as well as serving on the Board of Governors. She was also an editor of the Biederman Entertainment Law Journal and served on the Board of Governors for the Women's Law Association. Ms. Fetyko received her B.A. from Emerson College, graduating with awards and honors in writing and political communication. Ms. Fetyko is a member of the Colorado Bar Association, the Colorado Women's Bar Association (on the Judicial Committee and as a Mentor in the CWBA LIFT! Mentorship Program), Denver MAMAS (Mother Attorneys Mentoring Association), the Weld County Bar Association, and the Colorado Defense Lawyers Association. She is an associate fellow of the Litigation Counsel of America as well as a member of the Trial Law Institute, and she coaches high school mock trial.
Outside of work, Ms. Fetyko can be found relishing time with her husband and two young children, dabbling in photography, and enjoying the Colorado sunshine.