Mark Shanberg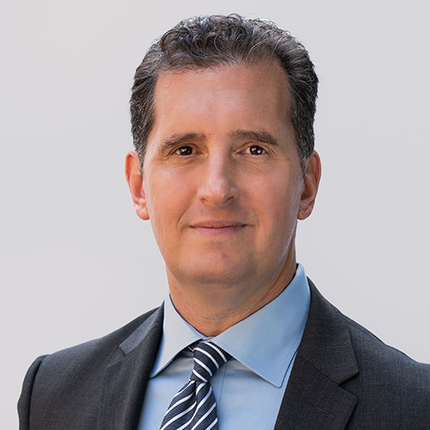 Mark Shanberg is a Partner in Tyson & Mendes' Chicago o­ffice. Mr. Shanberg is a seasoned litigation attorney in his 30th year of practice. He has successfully defended his clients in a variety of concentrations including medical liability, construction liability, product liability, trucking and transportation liability and premises liability. Most of Mr. Shanberg's cases involve wrongful death or catastrophic injuries that rely heavily on liability and medical experts. He prepares every case as if it is going to trial, meaning that trial strategy is being developed from the moment the responsive pleading is prepared.  In addition to his trial experience, Mark Shanberg has deposed over a hundred liability and damages witnesses, and is known by his peers as a zealous and ethical advocate for his clients. He has served as a guest speaker to discuss with nursing students the potential pitfalls involved in medical negligence cases. Mr. Shanberg is rated as AV® Preeminent™ by Martindale-Hubbell.
Based on a collaborative relationship with the client, Mark Shanberg formulates and implements a litigation strategy to ensure competent and cost-effective representation of the client's rights and interests by considering risk transference opportunities, dispositive motions, settlement/mediation potential and the risks/benefits of taking the case to trial.  He has first-chair trial experience, served as lead counsel in over one hundred mandatory arbitrations, and has successfully navigated his clients through voluntary mediations. Mr. Shanberg brings a true value-added approach to each case by quickly assessing the liability and damages,  and presenting the client with a thoughtful analysis setting forth his recommendations to obtain the most beneficial result for the client.
Mark Shanberg earned his undergraduate degree in political science from Indiana University in 1989, and his J.D. from The John Marshall law School in 1992. He is a member of the bars of the State of Illinois and the Northern District of Illinois. Mr. Shanberg is also a member of the Illinois State Bar Association.
Outside the office, in addition to spending time with his family, Mark Shanberg enjoys his spin classes, outdoor road bike rides, and time at the gym.  He likes to keep busy.  On most weekends in the spring and summer you can find him outside doing yard work and looking for DIY home improvement projects to undertake. "Idle hands make fretful minds." – Shelley Shepard Gray.