William Koska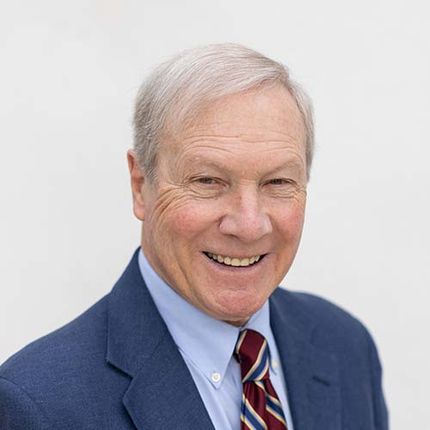 Bill Koska is Of Counsel at Tyson & Mendes in the Environmental & Toxic Tort practice group.  Mr. Koska has 50 years' legal experience, the last 30 of which have been devoted to environmental issues.  Mr. Koska represents a variety of clients, both large and small, on a broad range of environmental matters in various courts and administrative boards, including the Environmental Protection Agency (EPA).  These litigations include CERCLA, CEQA, Clean Air Act, Proposition 65, asbestos-related cases, federal and state safe drinking water laws, and air quality issues. Mr. Koska also has experience with personal injury cases.
Construction and Property Liability
Mr. Koska negotiates construction contracts for large companies nationwide.  He also represents developers, subcontractors, and individuals in real estate matters involving environmental issues, including asbestos, mold, boundary disputes, quiet title, and partition issues.As a result of the heavy rains in California during the late-1970s and early-1980s, Mr. Koska developed particular expertise in the field of flooding damage and landslide issues.
He has represented numerous developers, individual homeowners in spectacular hillside settings, and beachfront property owners involved in litigation from landslide/flooding damage.
Stemming from his land and water experience, he became involved in defending and prosecuting, respectively, eminent domain and inverse condemnation actions on behalf of developers and individuals.
Toxic Tort
Mr. Koska's background with toxic torts spans over 40 years.  He first handled an aplastic anemia case involving inhalation of insecticides in 1977 and 1978.  In the late-1970s and throughout the 1980s, Mr. Koska was involved in handling matters having to do with asbestosis, the early days of mold-related litigation, and the inhalation of benzene and other products alleged to cause lung disorders, including leukemia and aplastic anemia.
Product Liability
Mr. Koska has handled product liability matters for a variety of clients, including Sunbeam Corporation, Northern Electric, Biddeford Blankets, Oster, Murray-Ohio, Caterpillar, International Harvester, Navistar, Ciba, McKesson Corporation, Johns-Manville, Sparkletts Drinking Water, Presley Homes, and many others.  These cases have ranged from serious burn injuries to inhalation of asbestos, mold or cancer-causing chemicals, loss of body parts, and death.
Equine Law
Mr. Koska has worked with owners of all types of horses, some of which were National Champions in their discipline, trainers, stable owners, individuals, veterinarians, the USEF and property owners.  He has negotiated purchase and sale agreements, drafted lease and release agreements, and settled and litigated cases involving riders injured on horseback.
He has represented horse owners in defense of doping allegations brought by various organizations.  He has also represented veterinarians in malpractice claims involving horses and treatment of horses, as well as the death of horses and mares in foal who died and lost their foal.  Some of these cases involved high profile clients.  Mr. Koska is uniquely qualified to handle equine litigation, having engaged in horse competitions for over 30 years.  He has also owned his own horse business for over 20 years.
Mr. Koska has been AV Rated since 1976 by Martindale-Hubbell and is a member of the State Bar of California and State Bar of Tennessee. Mr. Koska has litigated cases in Nevada, Arizona, Texas, and Tennessee. Mr. Koska received a B.S. from the University of Florida in 1968 and a J.D. from the University of Arizona in 1971.