Tara Corsello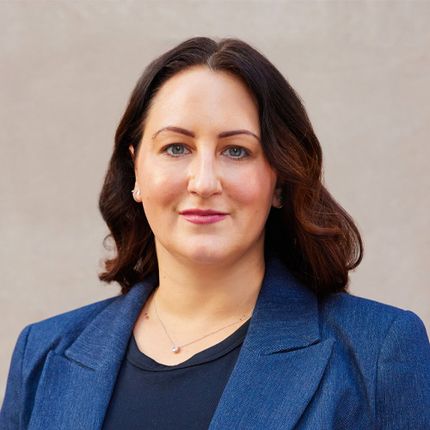 Tara Corsello
Senior Counsel
Tara Corsello is Senior Counsel at Tyson & Mendes' New York office. Ms. Corsello brings over ten years of litigation and advisory experience to the firm. Her practice areas include insurance coverage litigation; construction, including design and defect claims, professional liability matters involving developers, landowners, general contractors, architects, and engineers; property damage; general liability; premises liability; high-end transportation; dram shop and hospitality matters.
Throughout her career, Ms. Corsello has continually represented Fortune 500 corporate clients, including nationwide utility companies, non-profits, municipal and city entities, investors and developers, real estate owners, subcontractors, maintenance contractors, insurance companies, and property managers. In her insurance coverage practice, Ms. Corsello has significant experience in both litigation and pre-litigation matters, in litigation (defendant/plaintiff) and advisory roles for insurance disputes. Her practice includes defense of bad faith, errors, and omissions, directors and officers, policy language, excess insurance, extra-contractual liability, conflict of laws, reinsurance, co-insurance, rescission, and misrepresentation and the interplay of other insurance clauses, for insurance companies and third-party administrators on a variety of different types of insurance policies. She defends and prosecutes claims involving unfair competition, breach of contract, partnership and corporate disputes, breach of fiduciary duty claims, trade secrets and unfair and deceptive business practices, and insurance brokers' and agents' errors and omissions. Ms. Corsello also defends and prosecutes subrogation matters, including high-end property damage, construction defect and design, and other construction-related claims. Ms. Corsello has appeared on behalf of insurers in all claims brought against it in state and federal court, as well as all regulatory matters brought by the State. 
In her high-exposure commercial construction litigation practice, Ms. Corsellofocuses on design and defect claims, delay damage claims, professional liability matters involving developers, landowners, general contractors, architects, and engineers, commercial construction product liability and manufacturing defect claims, and homeowner and condominium disputes. Ms. Corsello also defends landowners, developers, general contractors, and subcontractors against New York State Labor Law matters. Ms. Corsello has previously obtained successful resolutions on behalf of developers, manufacturers, landowners, and construction entities in various state courts and before regulatory bodies.
Prior to joining Tyson & Mendes, Ms. Corsello worked at a nationwide insurance defense firm. Prior to that, Ms. Corsello worked for a large insurance company. She is admitted to practice in New York, as well as in the U.S. District Courts in the Eastern and Southern districts of New York. She is a member of the New York Bar Association, the New York Association of Insurance Women, and the Defense Association of New York.
Ms. Corsello obtained her J.D. from Roger Williams University School of Law and her B.A. from CUNY John Jay College of Criminal Justice.
Ms. Corsello is a New York City native. In her free time, she enjoys piña coladas and walking on the beach.