Marnie C. Lambert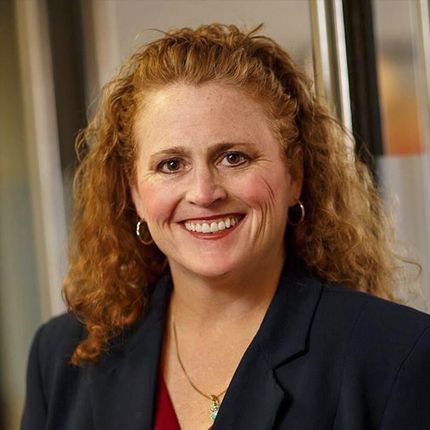 Marnie C. Lambert
Senior Counsel
Marnie C. Lambert is Senior Counsel at Tyson & Mendes' Orange County office. Her practice focuses on general liability, products liability, medical malpractice, toxic and mass torts, premises liability, employment law, personal injury, and construction.
Ms. Lambert has successfully represented clients for 30 years in state and federal courts as well as in alternative dispute resolution forums. In addition to representing consumers, Ms. Lambert has extensive experience representing insurance companies (in coverage and bad faith cases) and asbestos manufacturers/suppliers (in personal injury and wrongful death cases). She has a reputation for her no-nonsense approach to cases, and she is well-respected by clients, opposing counsel, judges, arbitrators, and mediators alike. Ms. Lambert prepares every case as though it may proceed to trial, and enjoys a winning track record in and outside the courtroom.
Ms. Lambert received her J.D. from Pepperdine University School of Law in 1992 and her Political Science degree from Miami University in 1989. She was an active member of the Public Investors Advocate Bar Association ("PIABA") for nearly 20 years, serving on the Board of Directors from 2012-2022 (holding the elected positions of Treasurer, Executive Vice-President, and President, and chairing/serving on multiple working committees). She has also addressed a variety of securities regulatory issues on professional panels and in interviews with national publications. Further, Ms. Lambert is committed to advancing diversity and inclusion where she can. For example, in 2018, she presented on the Practicing Law Institute's Panel on Diversity, Inclusion and Elimination of Bias in Arbitration and Mediation in New York City. She was also appointed to serve on the Ohio State Bar Association's Annual LGBT Diversity and Inclusion Conference Planning Committee from 2013-2018 (co-chairing the Committee in 2016).
When Ms. Lambert is not working (or cleaning up after her two teens, two dogs, and two cats), you may find her on a long walk with music blaring from her ear buds, fishing, or kayaking. In the winter, when there is less daylight, she enjoys binge-watching shows on multiple streaming platforms or taking in a movie with her wife.