William Downes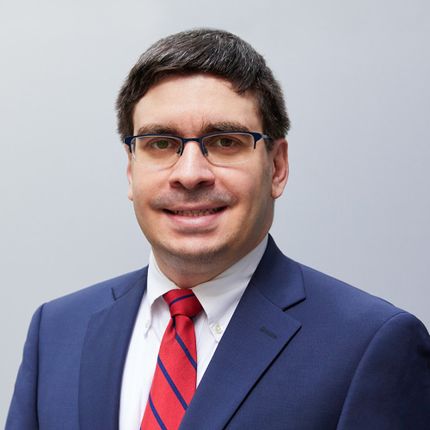 William Downes
Senior Counsel
William Downes is Senior Counsel in Tyson & Mendes' New York office. His practice focuses on personal injury defense and New York Labor Law, with a particular focus on insurance defense.
Mr. Downes has extensive experience in New York litigation, representing both defendants and plaintiffs in New York State and federal court. Mr. Downes was involved in redefining caselaw on website accessibility under the Americans with Disabilities Act in the Southern District of New York, obtaining favorable results on motions to dismiss before seven separate federal judges. His adept motion practice has previously resulted in settlements for defendants in seven-figure claims, and he has experience personally negotiating settlements on behalf of plaintiff clients, which informs his strategies and gives him a keen understanding of what to anticipate during settlement negotiations from the defense's point of view.
Mr. Downes obtained his J.D. from Georgetown University Law Center in 2014, where he served as the Mentoring and Notes Editor for the Georgetown Journal of Legal Ethics and was a student contributor to the journal ("Does the ABA Promote Democracy in America?" 26 Geo J. Legal Ethics 645 (2013)). He previously obtained a B.A. with double majors in Government and History from Georgetown University in 2011, where he was a member of the premier campus debating organization, the Philodemic Society.
In his spare time, Mr. Downes is a devoted husband, fan of science fiction and British sitcoms, and slowly improving his skills on the piano.