Rose Jamili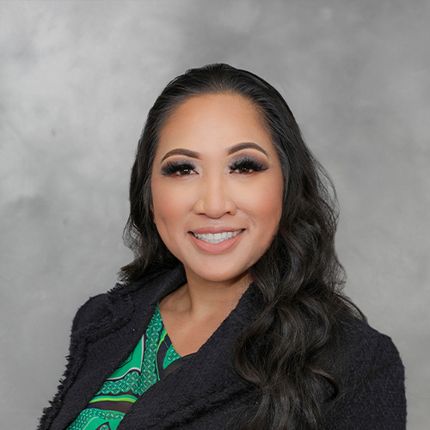 Rose Jamili is an Associate at Tyson & Mendes' Northern California office. Ms. Jamili's practice includes construction, professional liability, public works, premises liability, products liability, catastrophic injury, personal injury, and wrongful death.
Before joining Tyson & Mendes, Ms. Jamili was in-house tribal counsel for a gaming tribe in the Central Valley, where she provided legal consultation and guidance on a wide range of issues including real property, torts, gaming, land use, code drafting, intellectual property, employment law, and laws designed to protect and preserve the Native American cultural heritage. Ms. Jamili was responsible for the acquisition of a liquor license for one of the last "dry" tribal casinos in the State of California. She also successfully submitted an application on behalf of the tribe to the California State Lottery, resulting in the tribe being the first California tribe to sell Lotto tickets on non-tribal land. Prior to being a tribal attorney, Ms. Jamili was a family law attorney, where she represented clients and made court appearances throughout the Bay Area and Central Valley. Ms. Jamili's experience working closely with families provided her with valuable insight into the psychological dynamics of each litigant, which has greatly influenced and contributed to her negotiation and trial skills. While serving as a family law attorney, Ms. Jamili assisted alienated parents in reunifying with their children, and ensured parties received the necessary tools and assistance to heal from trauma. Ms. Jamili also discovered millions of dollars in hidden assets for her clients based on her thorough analysis of complex financial documents and persistent nature. Ms. Jamili was the Chair of the Family Law Section of the Fresno County Bar Association from 2020-2021. She now serves as a Board Member of the Central California Asian Pacific American Bar Association (CCAPABA). Ms. Jamili volunteers with the San Mateo Superior Court in conducting status conferences for in pro per litigants. In 2021 and 2022, Ms. Jamili was named a Rising Superstar for Northern California Super Lawyers.
Ms. Jamili obtained her J.D. from Golden Gate University School of Law (GGU) and was admitted into the merit-based Honors Lawyering Program (HLP). While in law school, she received the Witkin Award in Legal Research and Writing and the CALI Award in Property. Ms. Jamili also served as an Editor to GGU's Law Review. Ms. Jamili interned for the Hon. Judge Monica F. Wiley in the Unified Family Court of the San Francisco Superior Court throughout law school. Following law school, she clerked for the Supervising Judge Christine Anne Massullo at the Unified Family Court. Ms. Jamili earned her B.A. in Pre-Law from Fresno Pacific University, where she received a minor in Conflict Resolution. She graduated with Highest Honors. While in undergrad, Ms. Jamili became a certified mediator through the Victim Offender Reconciliation Program (VORP) and conducted numerous mediations between teenage offenders and their victims for rehabilitation purposes.
When Ms. Jamili is not advocating for clients, she enjoys bootcamp, Turn It Up, Peloton and Mirror classes. She mostly enjoys lounging poolside with her three daughters while catching up on their week.