Kevin Metros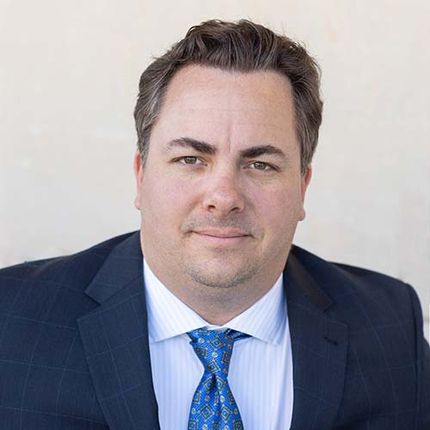 Kevin Metros
Senior Counsel
Kevin Metros is Senior Counsel at Tyson & Mendes' Orange County office and concentrates on the defense of personal injury, employment, and sexual tort matters.  He has nearly a decade of experience representing physicians, hospitals, surgery centers, urgent care clinics, and dentists in civil cases involving allegations of negligence, negligent credentialing, fraud, battery, sexual assault, premises liability, excessive force by hospital security, and EMTALA violations.  Mr. Metros has also represented physicians and nurses in matters brought forth by the Medical Board of California (MBOC) and California Board of Registered Nursing, respectively.  He has defended lawyers in legal malpractice actions, a fitness center in a high-damages personal injury case, and a mortgage service provider in actions brought forth by HOAs.
Mr. Metros was previously an associate with a large and renowned medical malpractice defense firm in Los Angeles.  There, he frequently would use creative arguments to prevail on motions for summary judgment/adjudication.  He has also been successful having cases dismissed very early on in the litigation process with demurrers, motions for judgment on the pleadings, and motions to dismiss.  He also thoroughly worked up cases to obtain favorable results at mediations and trial.
Mr. Metros received his J.D. from California Western School of Law in 2011.  During law school, Mr. Metros was a law clerk with Palomar Health, Treasurer of the Health Law Society, and a published contributor for The Journal of Biolaw & Business.  Mr. Metros graduated from the University of California, Santa Barbara in 2006 with a B.A. in Political Science.  While at UCSB, Mr. Metros was on the Dean's List several times, was a member of the College Honors Program and was an exchange student in 2005 at Lunds Universitet in Lund, Sweden. He is a member of the State Bar of California.
In his free time, he likes to travel to South America and the many national parks in the United States.  He also likes to ski, get on his road bike, and spend time with Hubert, his French Bulldog.