Jordan Jones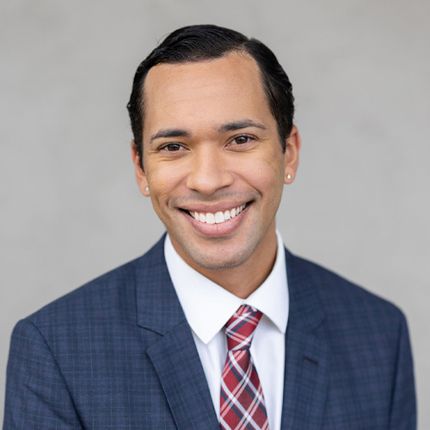 Jordan Jones is an Associate in Tyson & Mendes' Northern California Office. His practice focuses on general litigation, including landlord-tenant disputes, personal injury, construction defect, and automobile liability.
Mr. Jones was a member of Tyson & Mendes' Clerkship program in San Diego, where he worked under experienced attorneys in all stages of litigation.
Mr. Jones obtained his J.D. from the University of San Diego School of Law in San Diego, California in 2022. Mr. Jones was a member of the Student Bar Association all three years in law school. He was a 1L Representative for his first year section and was on the Executive Board his 2L and 3L years as the Secretary and Vice President of Student Organizations, respectively. Mr. Jones enjoyed assisting the diverse student organizations on campus and ensuring that they received the support from the Student Bar Association, the USD administration, and the greater San Diego legal community. As part of the Executive Board, Mr. Jones also assisted in developing the Diversity, Equity, and Inclusion Committee for the law school. Mr. Jones was also a research assistant for Professor Brooks and focused on recent Supreme Court decisions and their impact on jurisprudence. Mr. Jones obtained his B.A. Psychology from the University of California, Santa Barbara.
In his free time, Mr. Jones enjoys volunteering at the San Diego Name and Gender Marker Clinic and spending time with his friends and family.