Ashley Pidhajny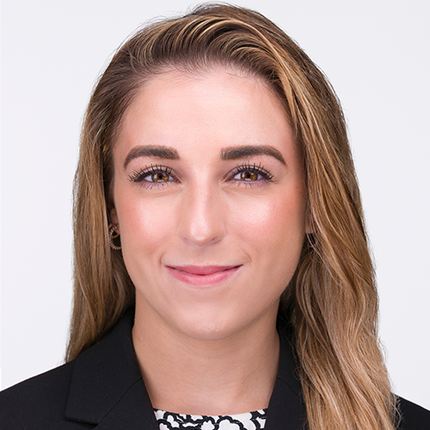 Ashley Pidhajny
Associate
Ashley Pidhajny is an Associate in Tyson & Mendes' Orange County office. Ms. Pidhajny has experience in a wide variety of practice areas, including labor and employment matters, insurance defense litigation, medical malpractice suits, estate planning, and complex litigation.
Ms. Pidhajny has immersive experience in all aspects of litigation, including drafting numerous types of dispositive motions, engaging in substantial written discovery, completing legal research on complex legal issues, and preparing for mediation and trial. Ms. Pidhajny approaches her cases with the professionalism and resourcefulness of a seasoned attorney, allowing her to promptly and efficiently secure favorable outcomes for her clients.
Ms. Pidhajny earned her J.D. from Villanova University School of Law in 2020. During law school, she served on the Executive Board of two different student groups and continued her love for giving back through participating in the school's Pro Bono society. Prior to attending law school, Ms. Pidhajny earned her B.A. in Political Science from the University of Delaware in 2017. While there, she became heavily involved with a community service organization, donating her time to various projects and helping to fundraise for numerous causes, including wounded veterans, which is especially important to her.
In her free time, Ms. Pidhajny enjoys working out, traveling, and trying new restaurants. She also enjoys reading and spending time at the beach. Ms. Pidhajny is proud to be from Philadelphia and unashamedly supports the Eagles.